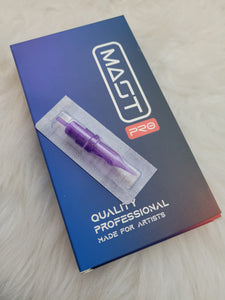 Mast Pro Tattoo Cartridge Needle

  2 Box Minimum
Disposable and sterilized for safe use. 
Ultra thin for precise work.
Membrane to prevent back flow.
Can be used for eyebrows, lips, eyeliner, and MTS

A Perfectly matches with needles and shell high-stability, smooth unhindered ink flow.

key-head shape of the shell side to the tip right angels at all four sides, reduce the distortion and refraction of spherical lens.

20 pieces come in one order.